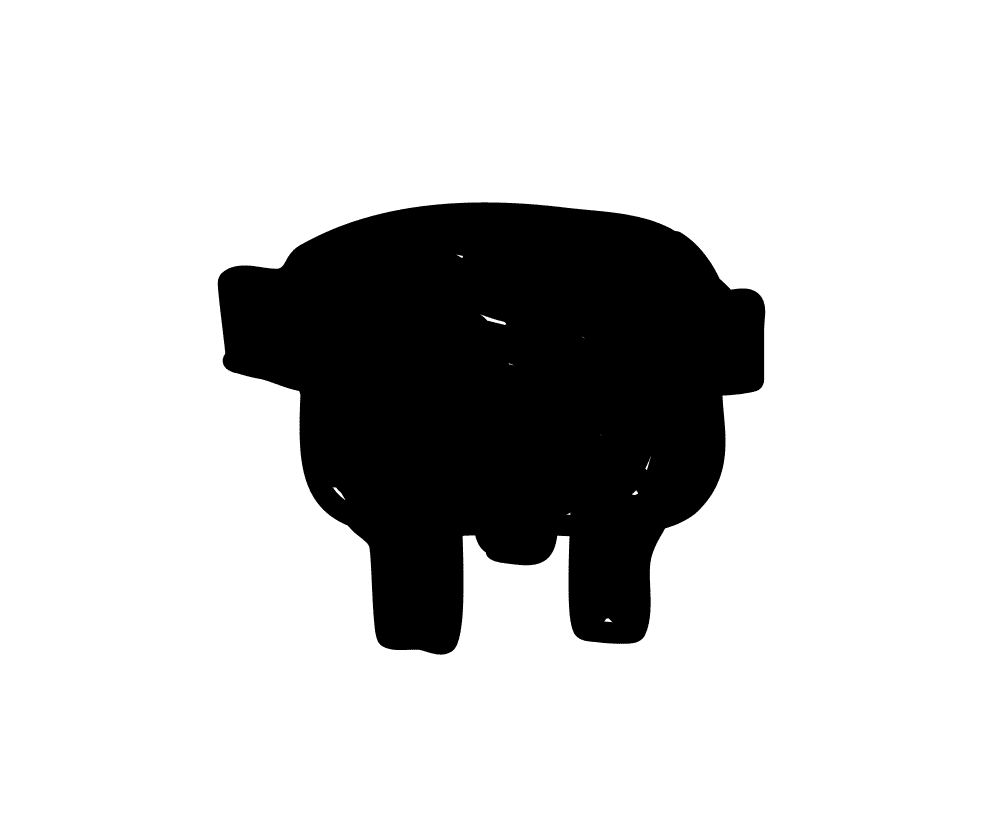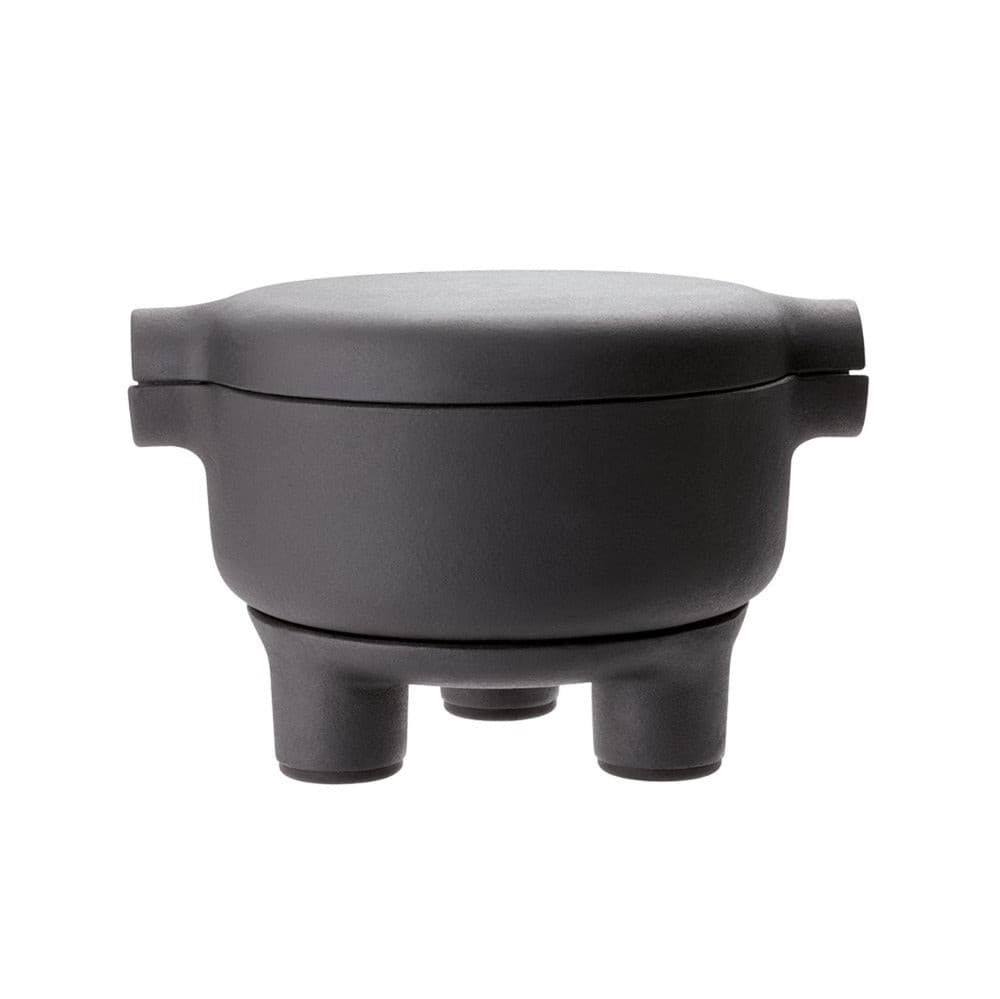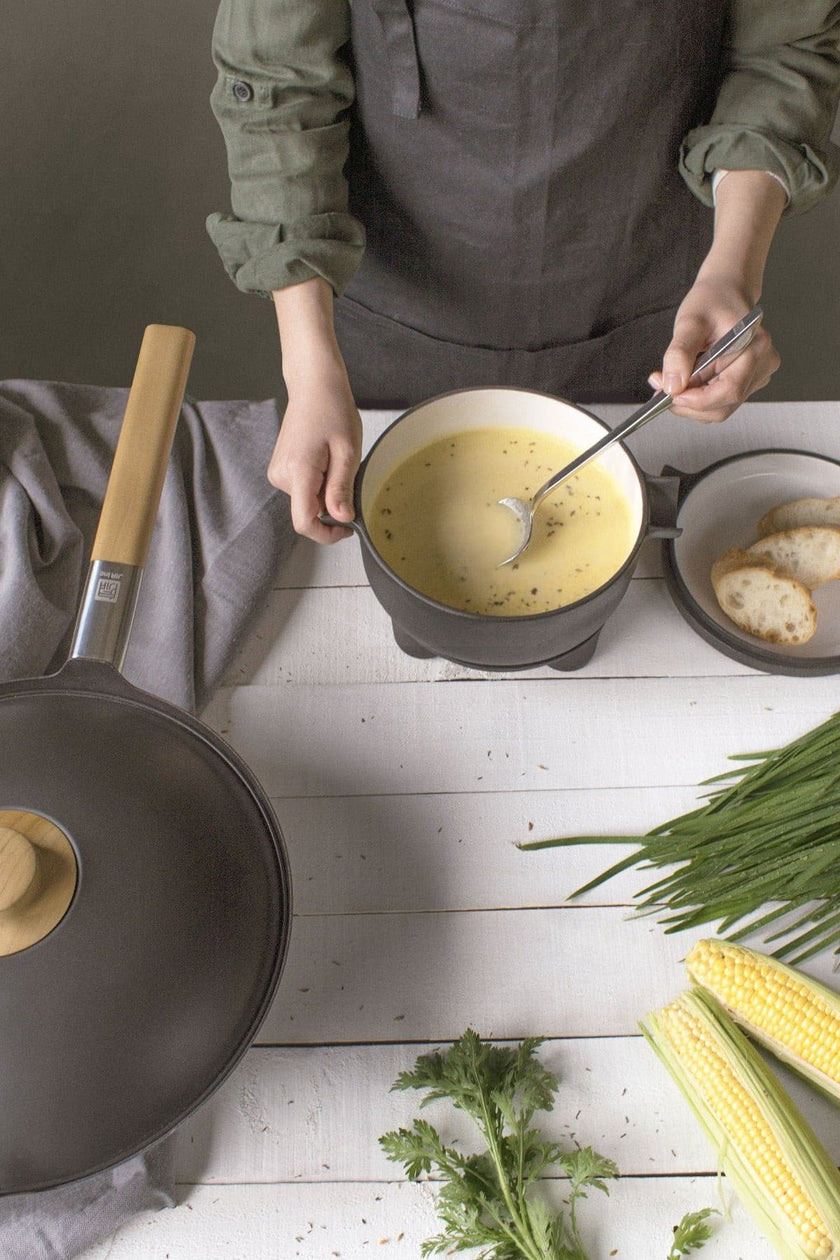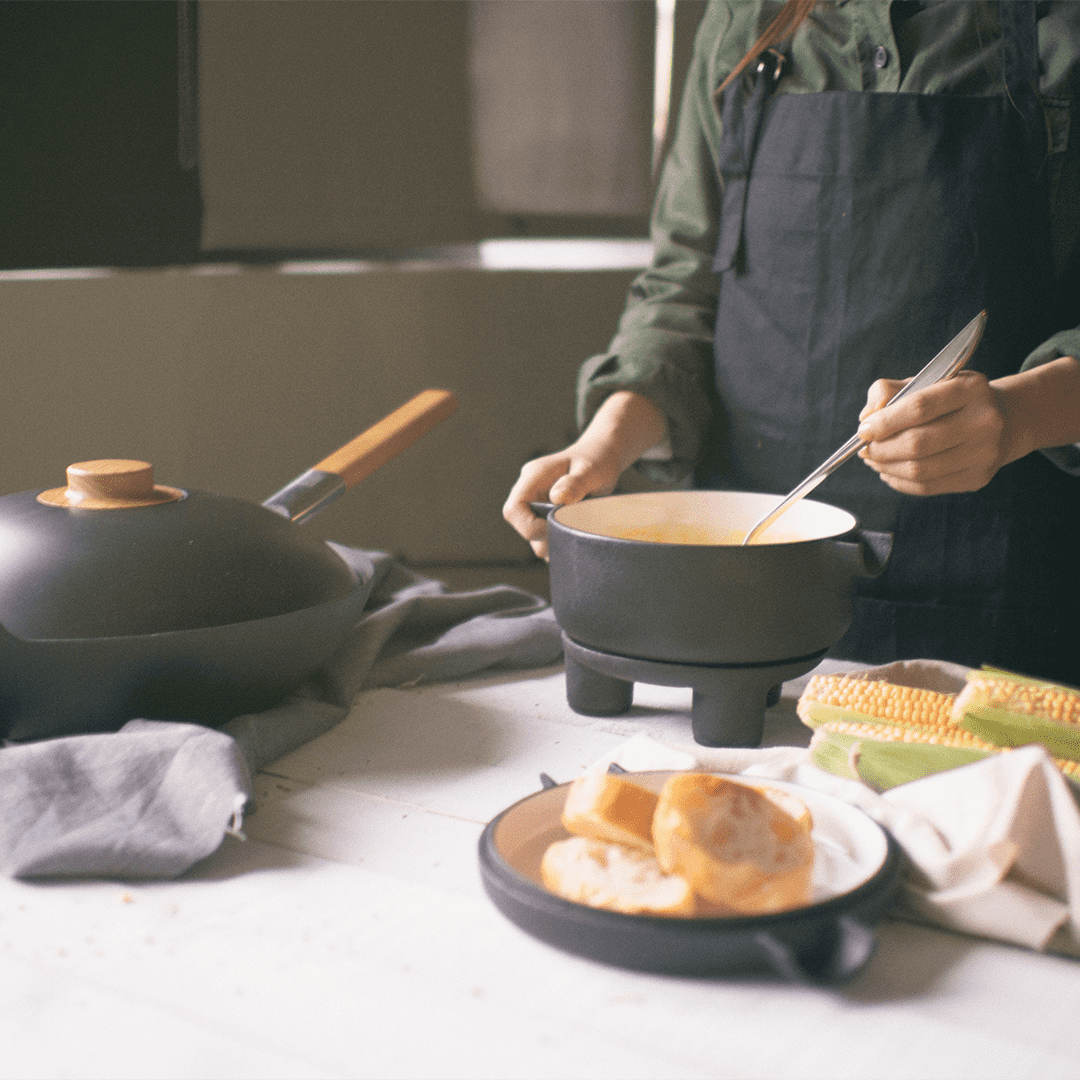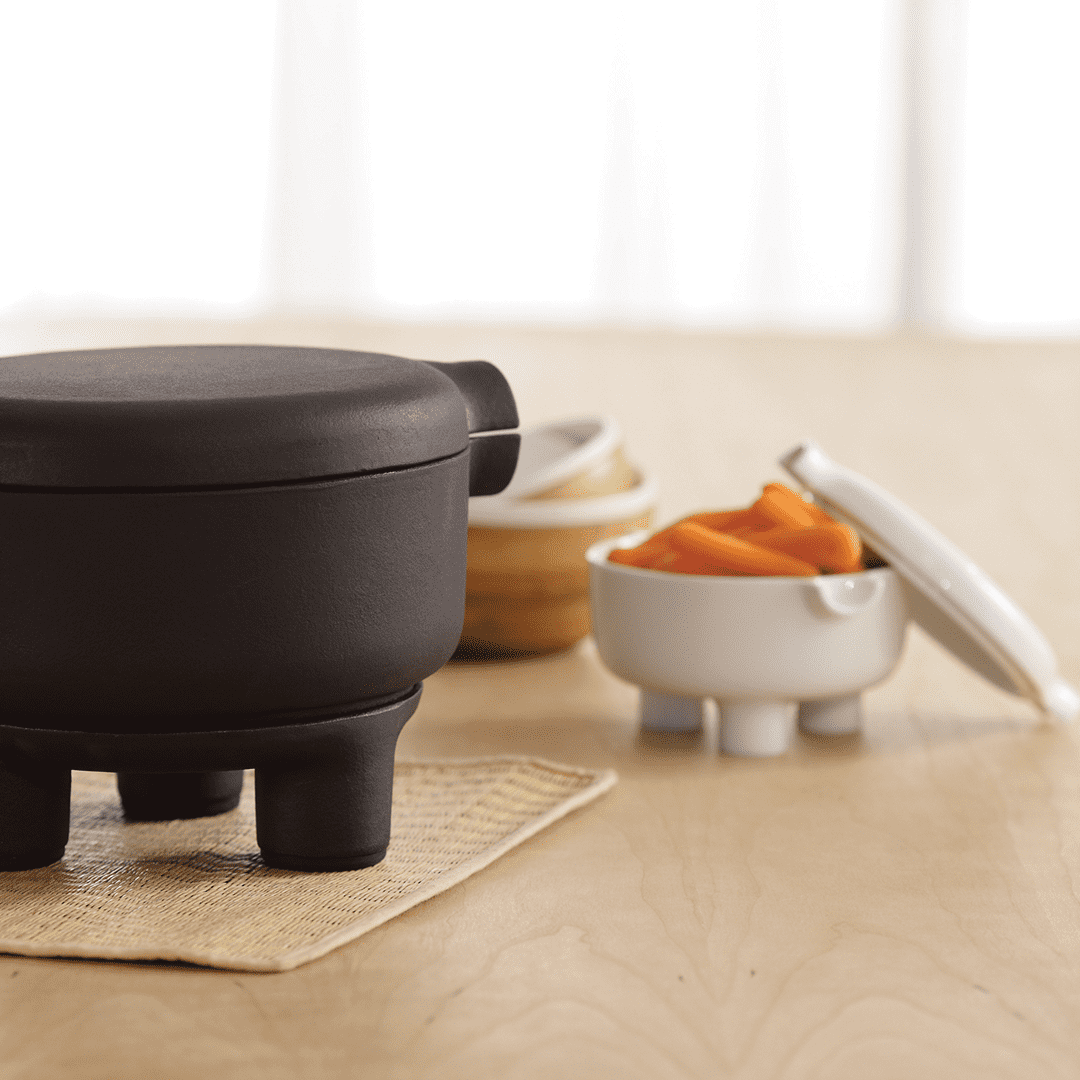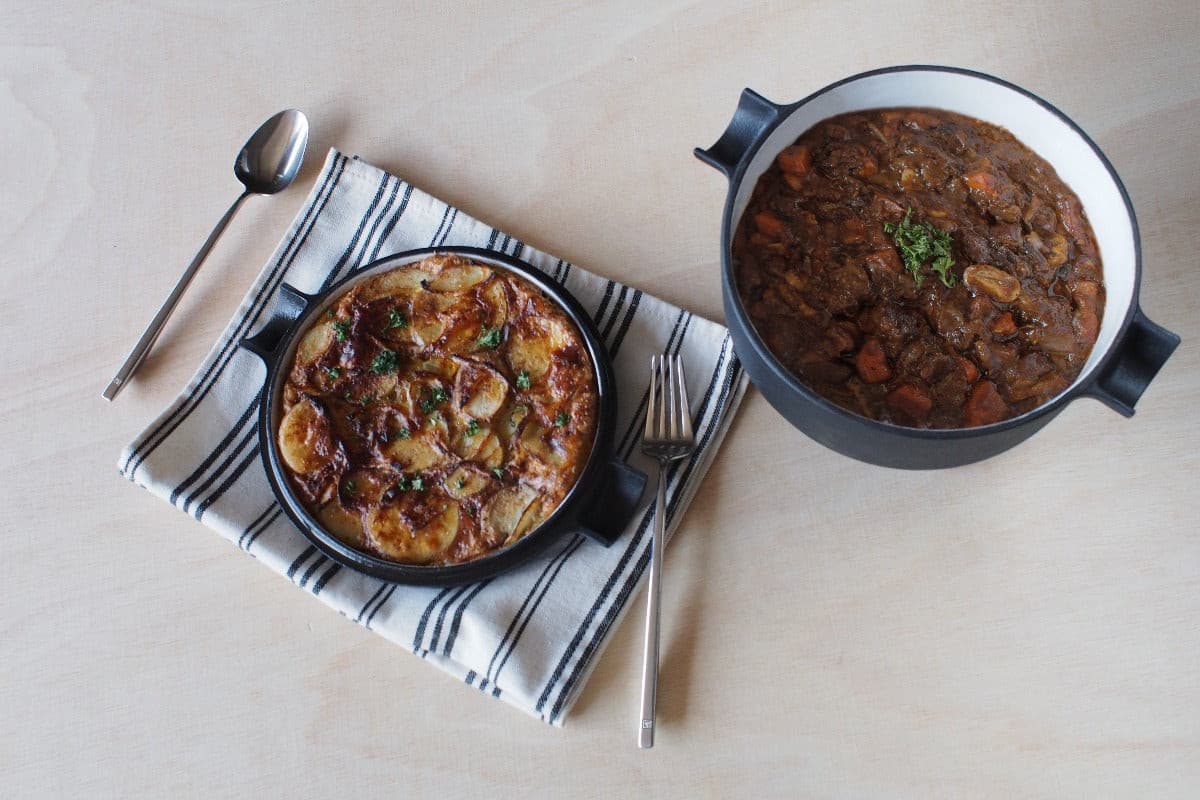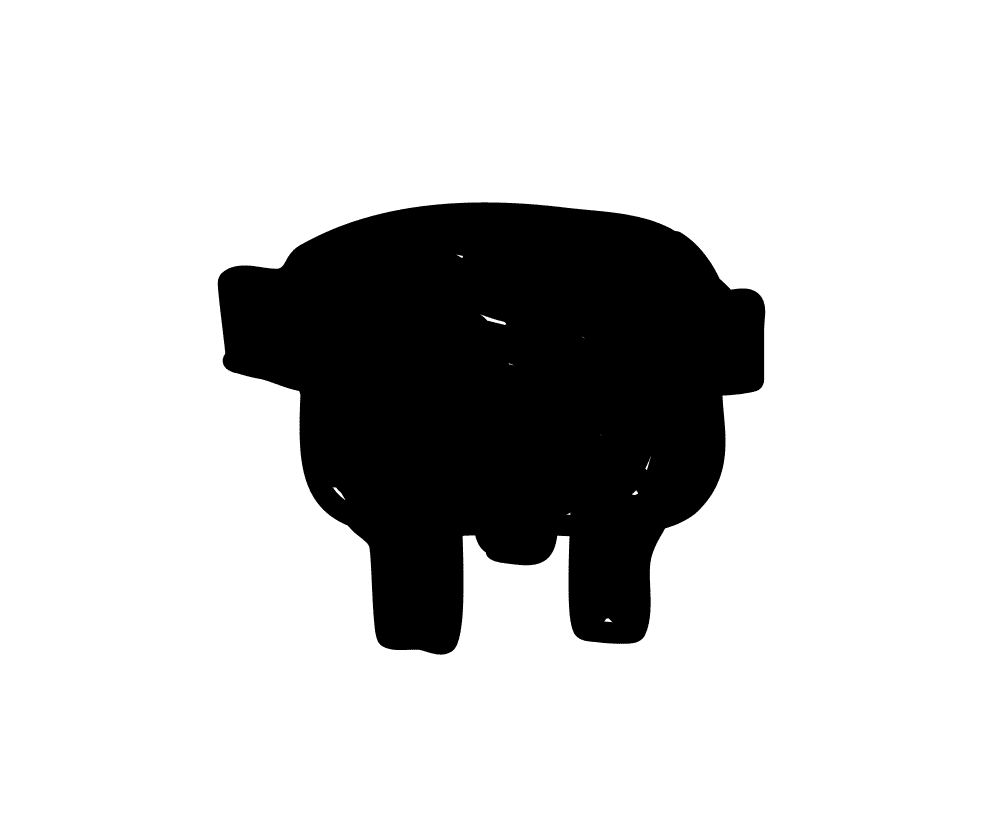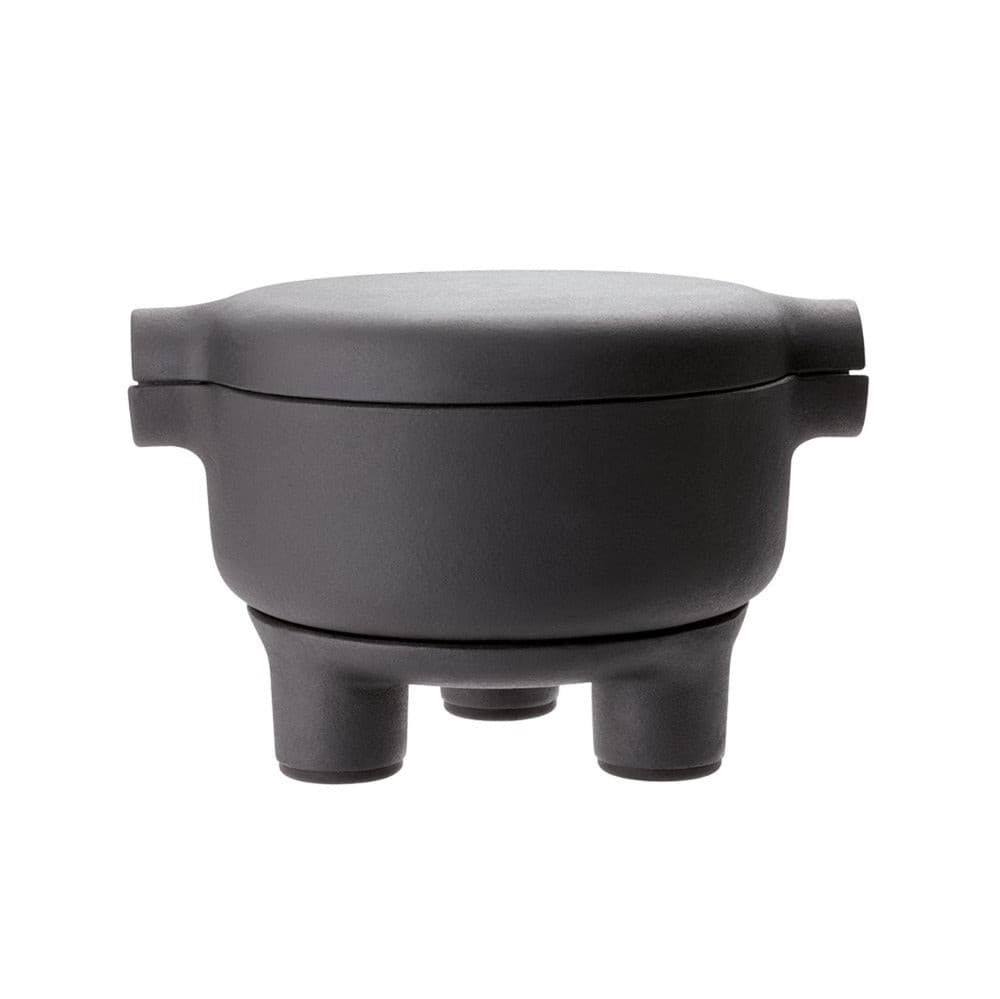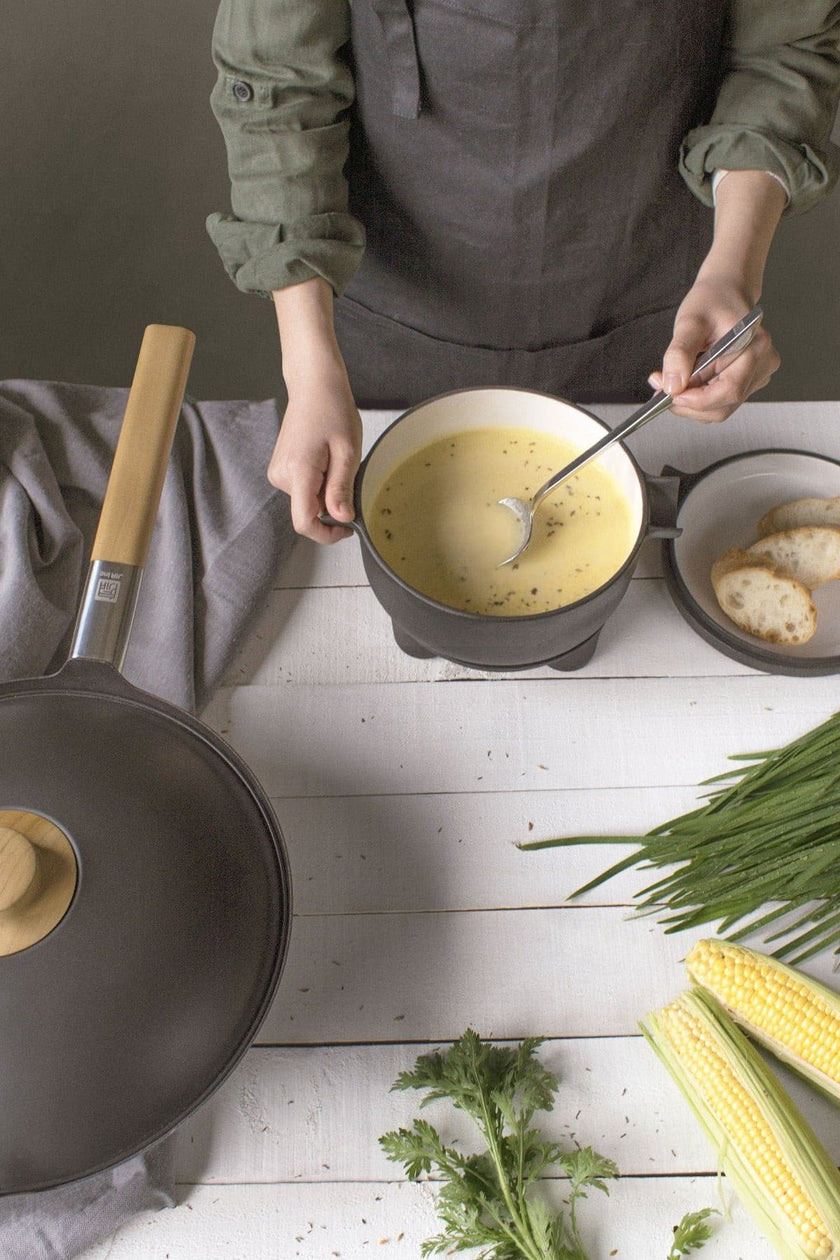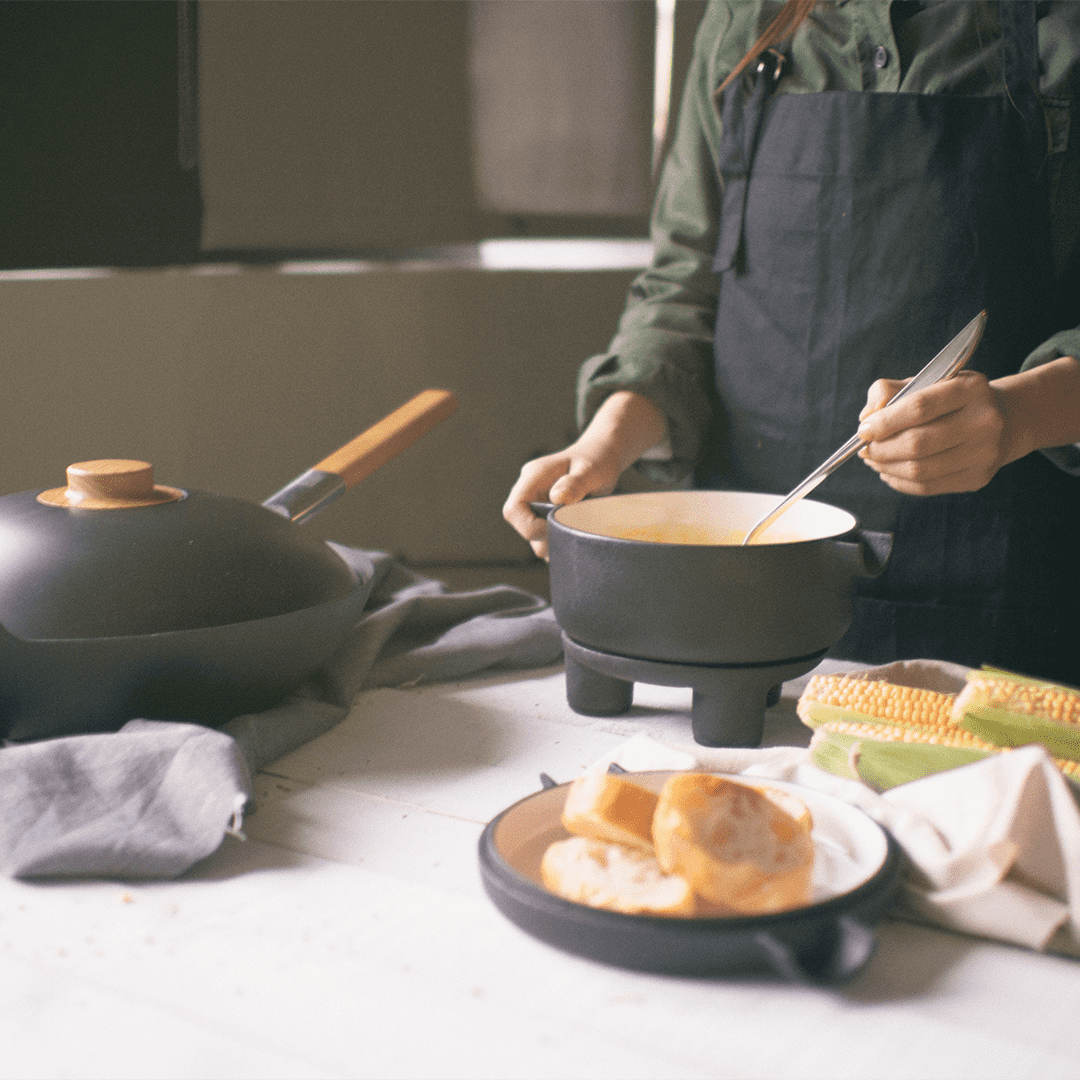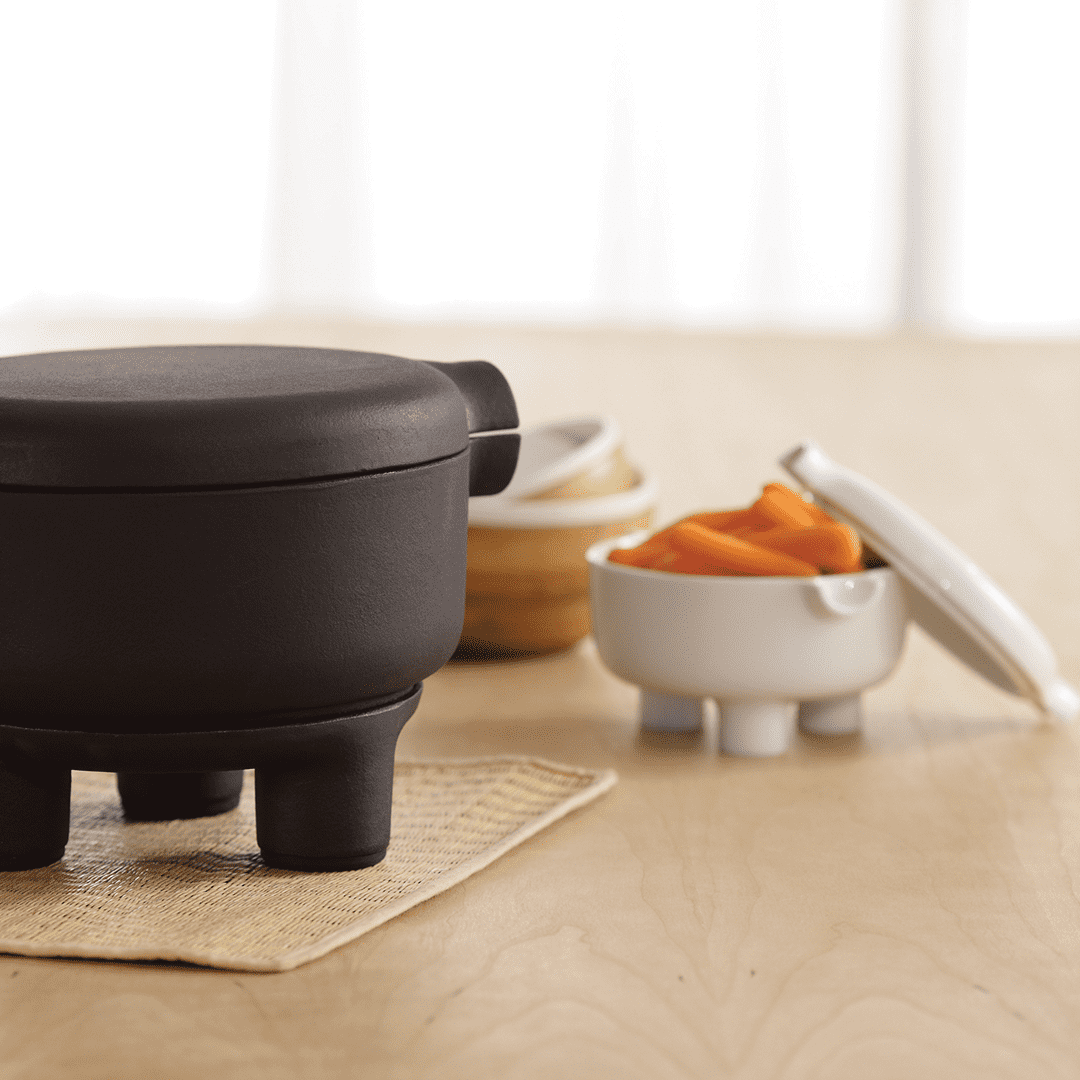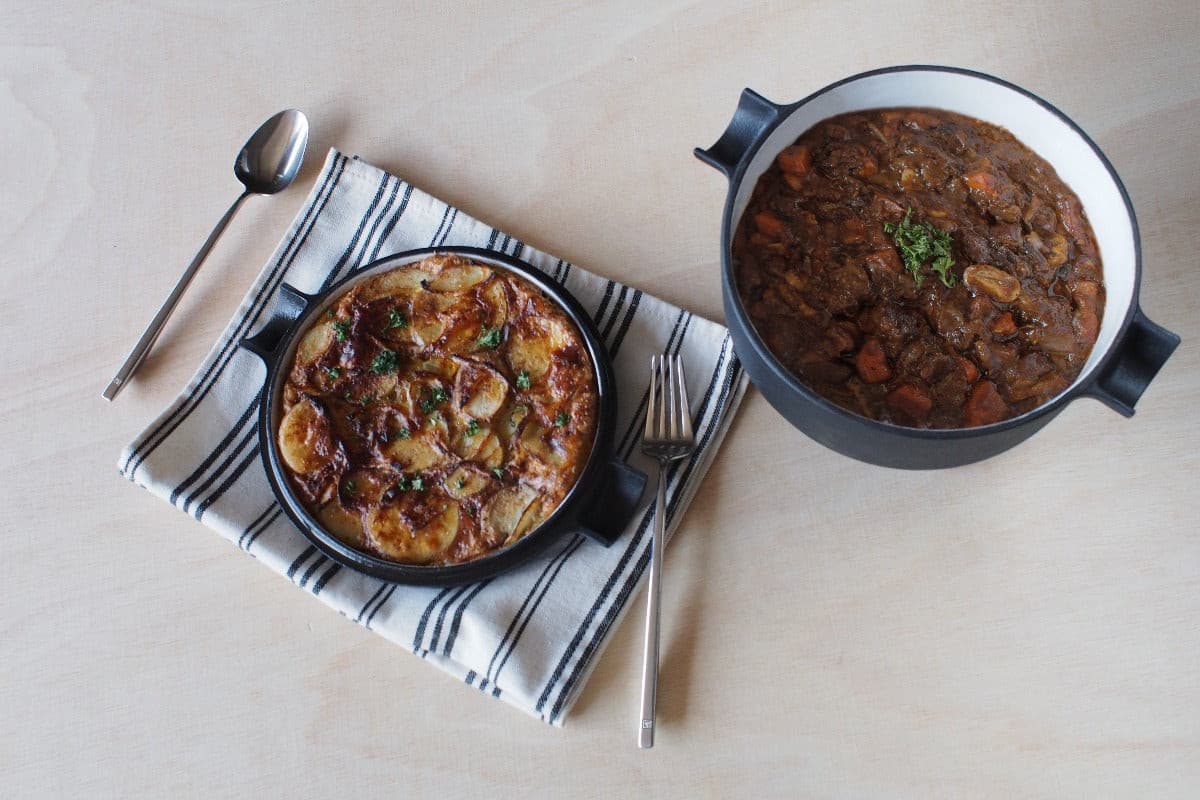 DING - Casserole Cast Iron Pot
€150,42
Save 19% for non EU customers
Free Germany Shipping above 50€ / Free EU Shipping above 250€
Around 3500 years ago in China, Ding is not only the cookware but also a container for food and condiments.
Inspired by Chinese bronze Ding by the dynasty of Zhou, the designer seamlessly merges the classic shape with practical function, creates a Ding that fits modern cooking needs. To better cater to the needs of cooking requirements nowadays, the designer has separated the base and the pot itself, so that people can directly use the pot either on the stove or in the oven. After bringing out from the kitchen, the base played the role of a heat insulator.
The pot is made out of cast iron, they are valued for their durability and thermal insulation capabilities, this ensures that every bite is a heart-warming temperature. The enamelled interior contrasts make it Easy-to-clean, durable resists dulling, staining, chipping, and cracking. It is also safe for dishwashers and metal utensils.
It can be used in induction stove, electric ceramic stove, open flame stove, and also oven.
| | |
| --- | --- |
| Dimensions |     19.8*24.5*15.5 (2L) |
| Designer |     Office for Product Design |
| Materials |     Enamelled Cast iron, Silicone |
You might also be interested in