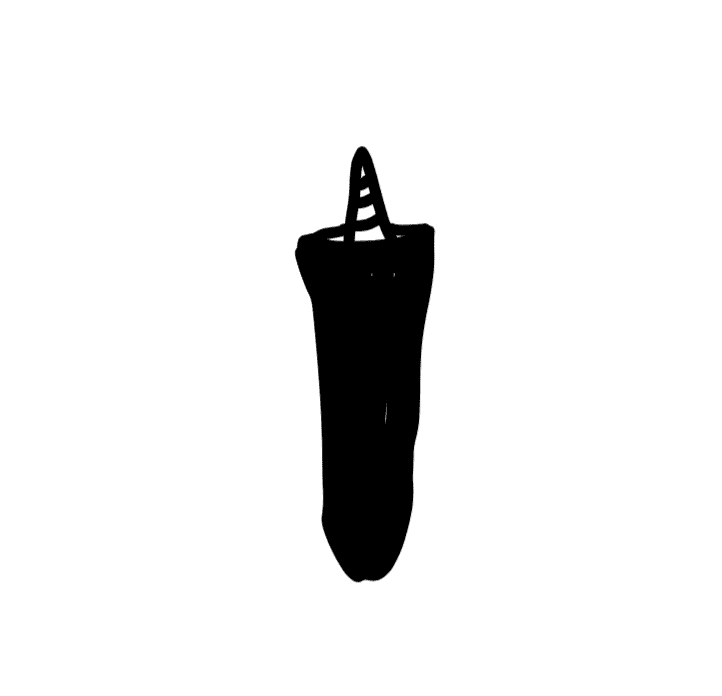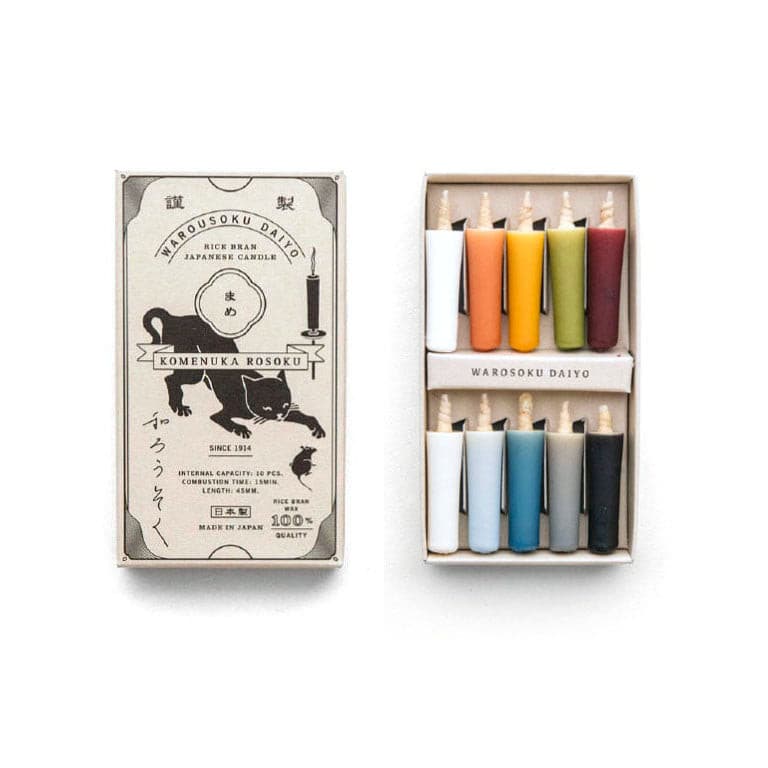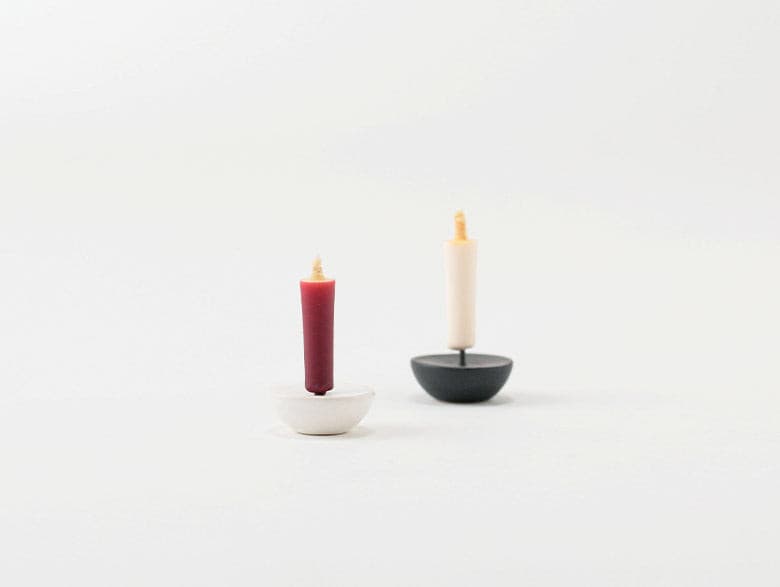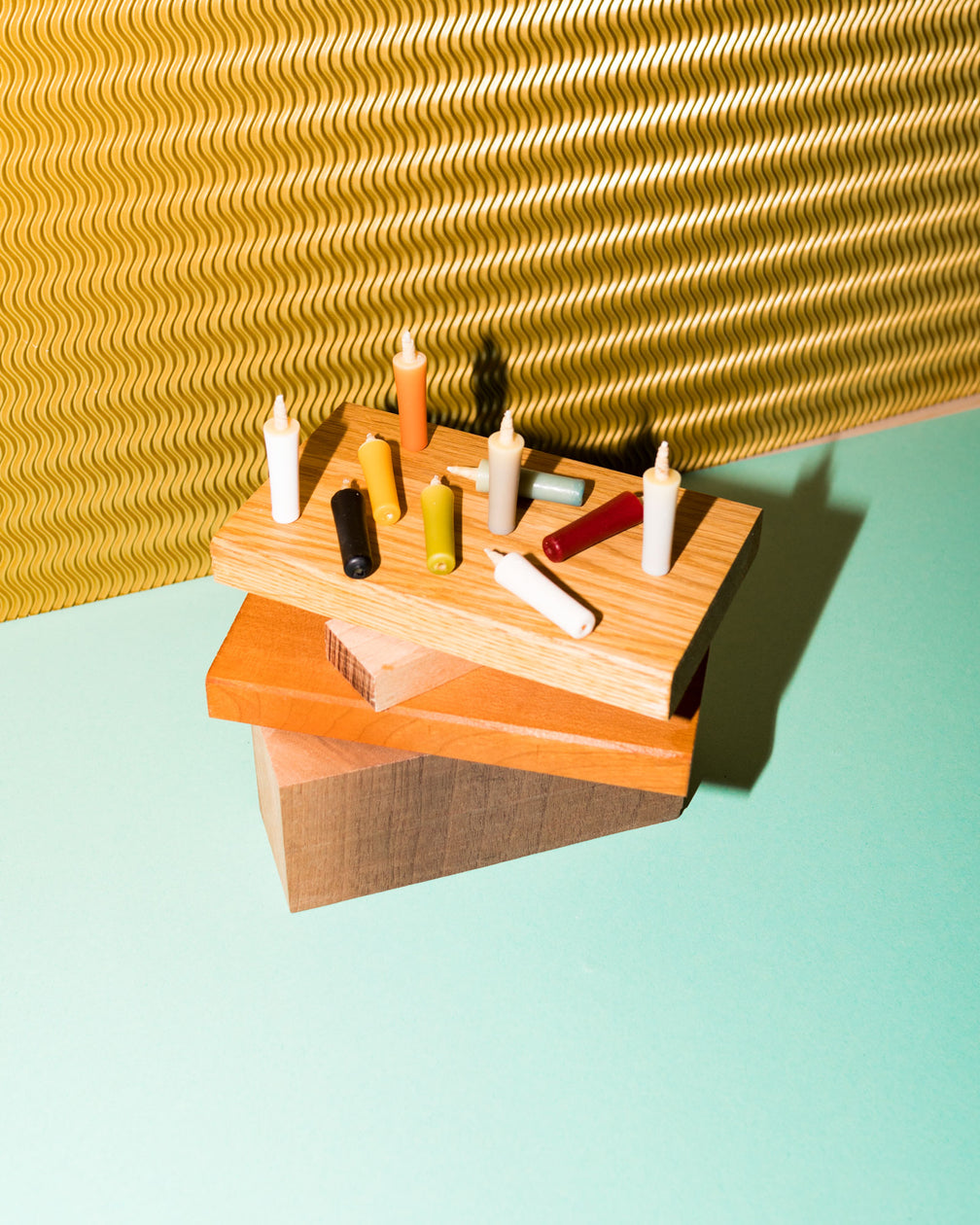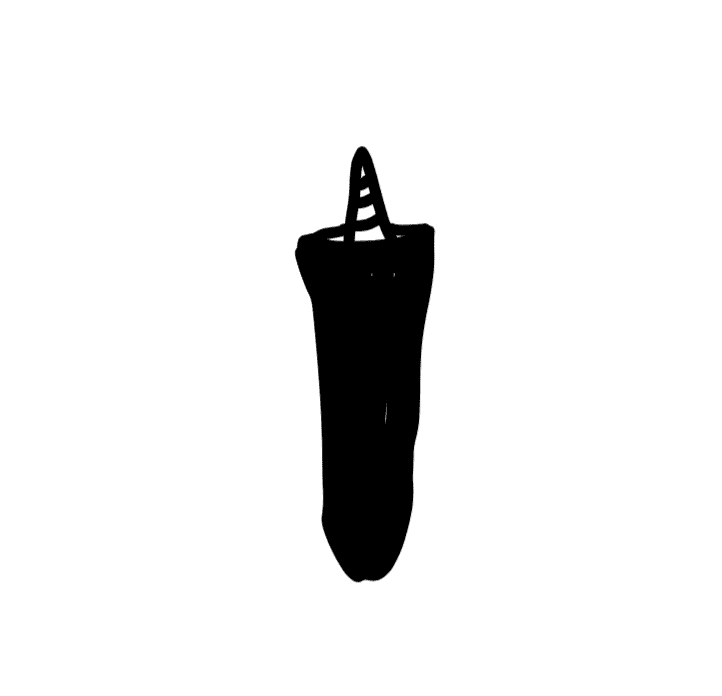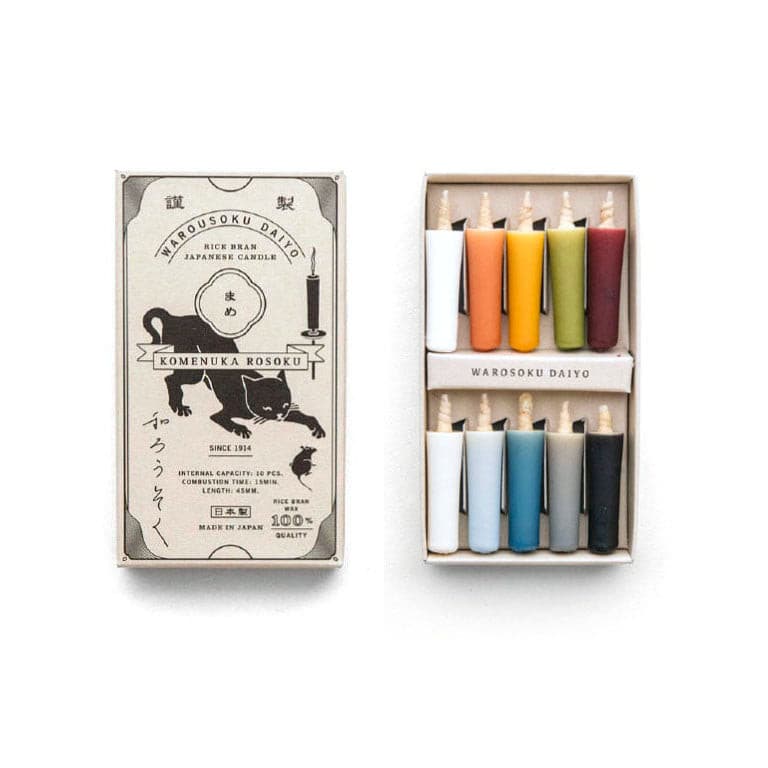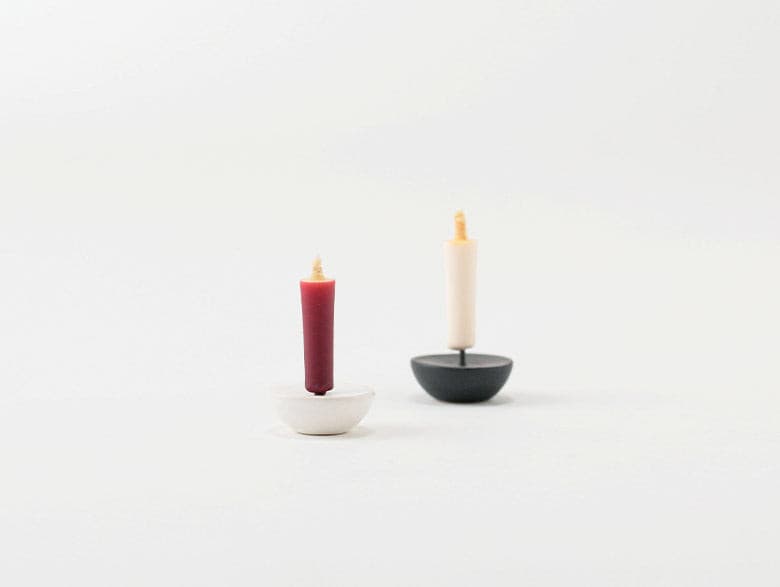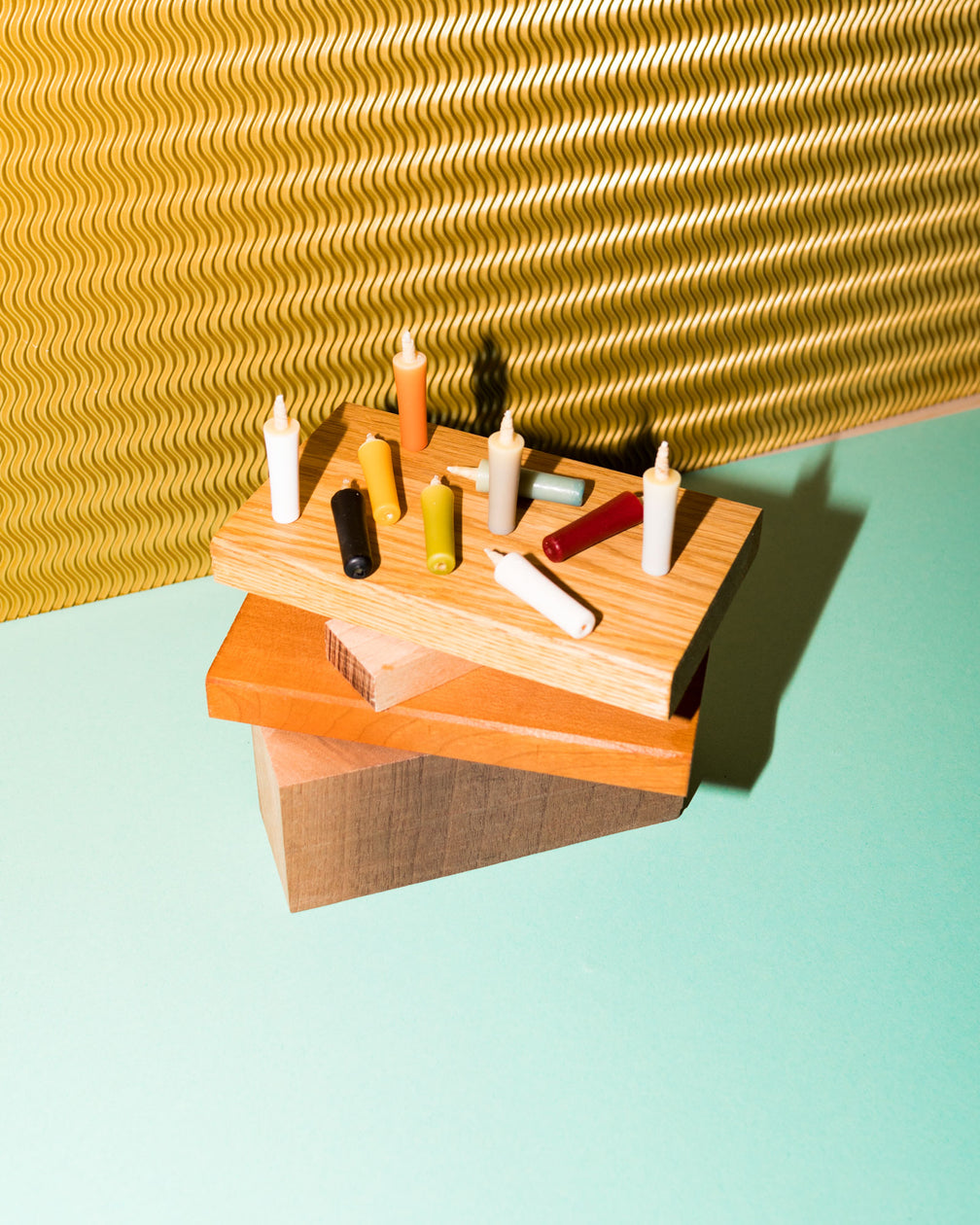 Mini Rice Wax Candles Earth Colours
€21,01
Save 19% for non EU customers
Free Germany Shipping above 50€ / Free EU Shipping above 250€
Mini Rice Wax Candles selected by NormalNormal is from Daiyo, a family owned business based in Shiga prefecture (near Kyoto), who can trace their Japanese traditional candle making history back to 1914.

Tiny rice bran wax candles Komenuka Rousoku sold as a set of 10 colors tucked nicely in Daiyo's original lidded box. The story behind the iconic cat trying to catch a mouse illustrated on the box is that as the Japanese candles use natural wax which mice love, it is said that every Japanese candle maker has always had a cat to keep the mice away.

Each tiny candle burns for 15 minutes, so they are great for a quick meditation or for a mini break between stressful desk work, etc. Made with 100% natural and sustainable materials.

Traditional Japanese candles are completely handmade and give very little smoke and larger and brighter flame than modern paraffin candles. Candle stand does NOT include.
Dimensions
 B

ox size is 8.5cm x 15cm Length of each candle 4.5cm

Maker

 Warousoku Daiyo

Materials

 Rice wax, rush weed, WASHI-paper, silk fiber, dyes

Area 
 

Shiga Prefecture, Japan
You might also be interested in