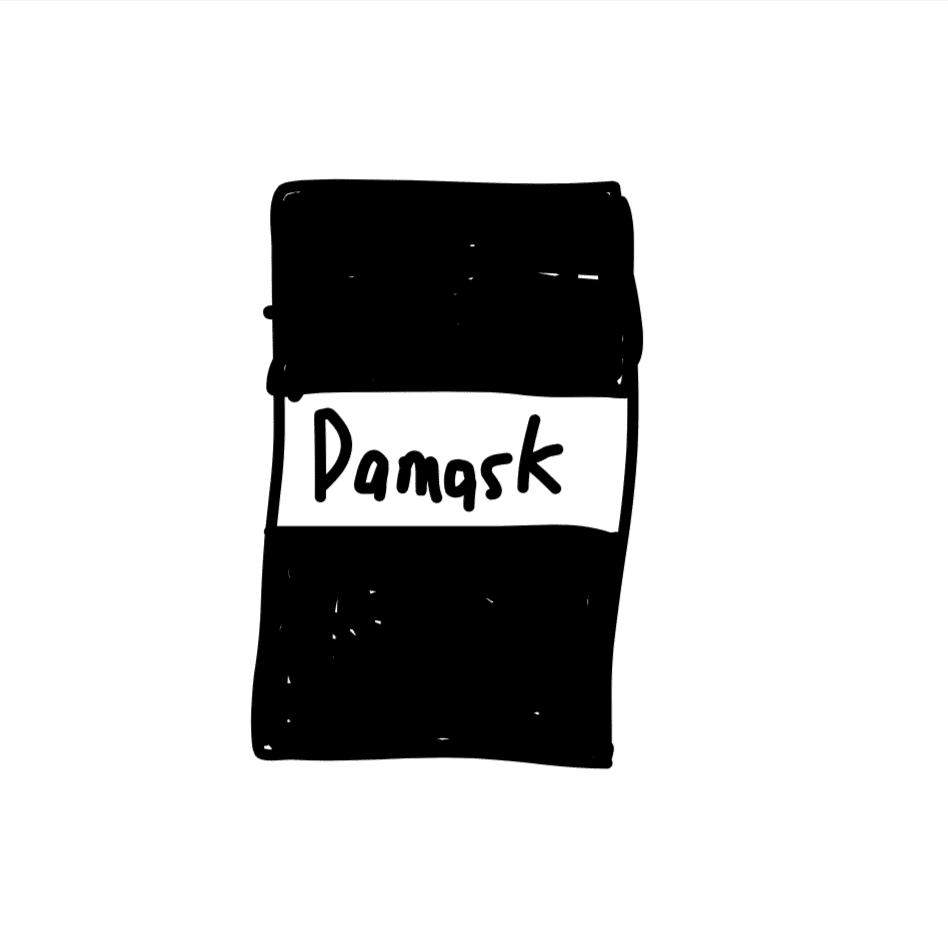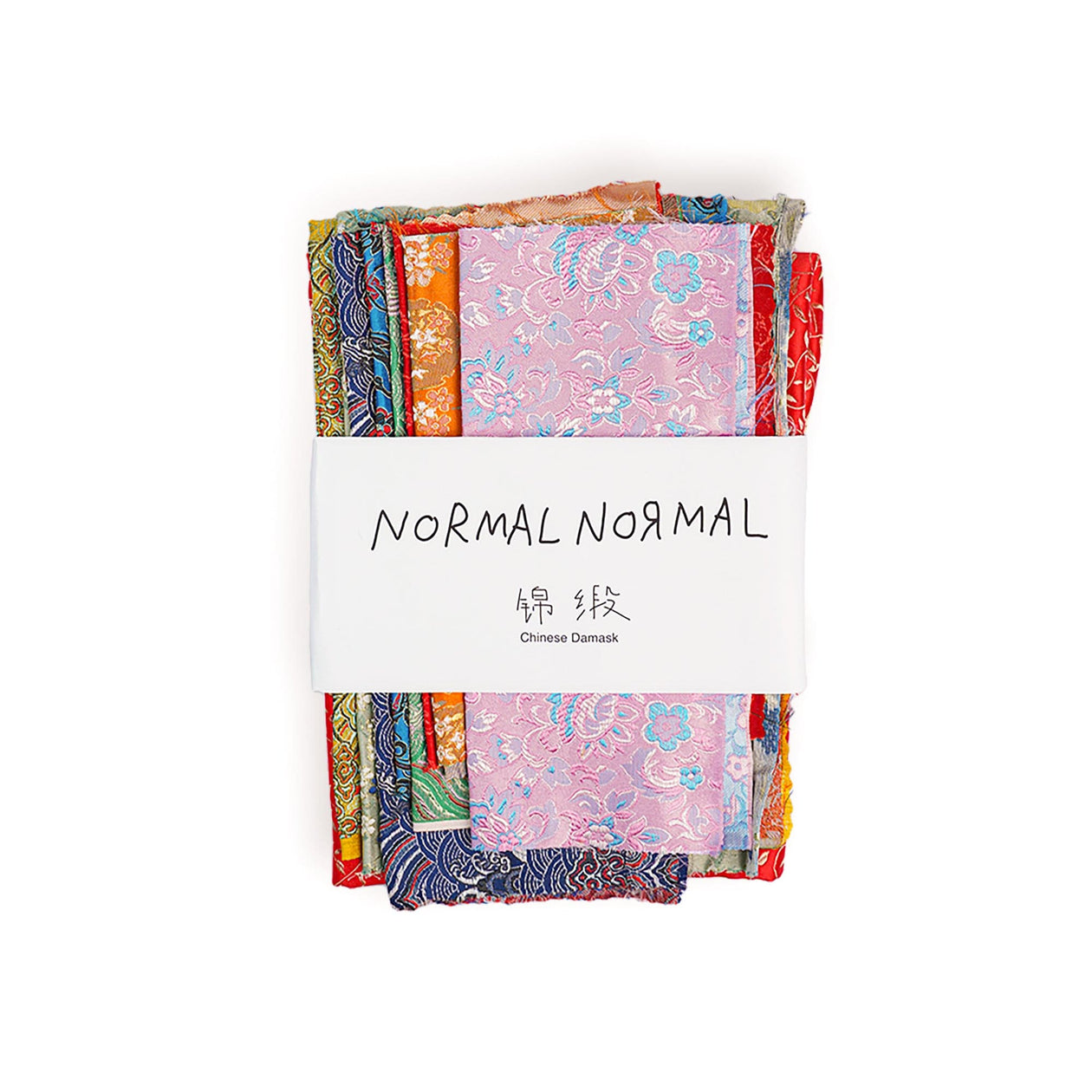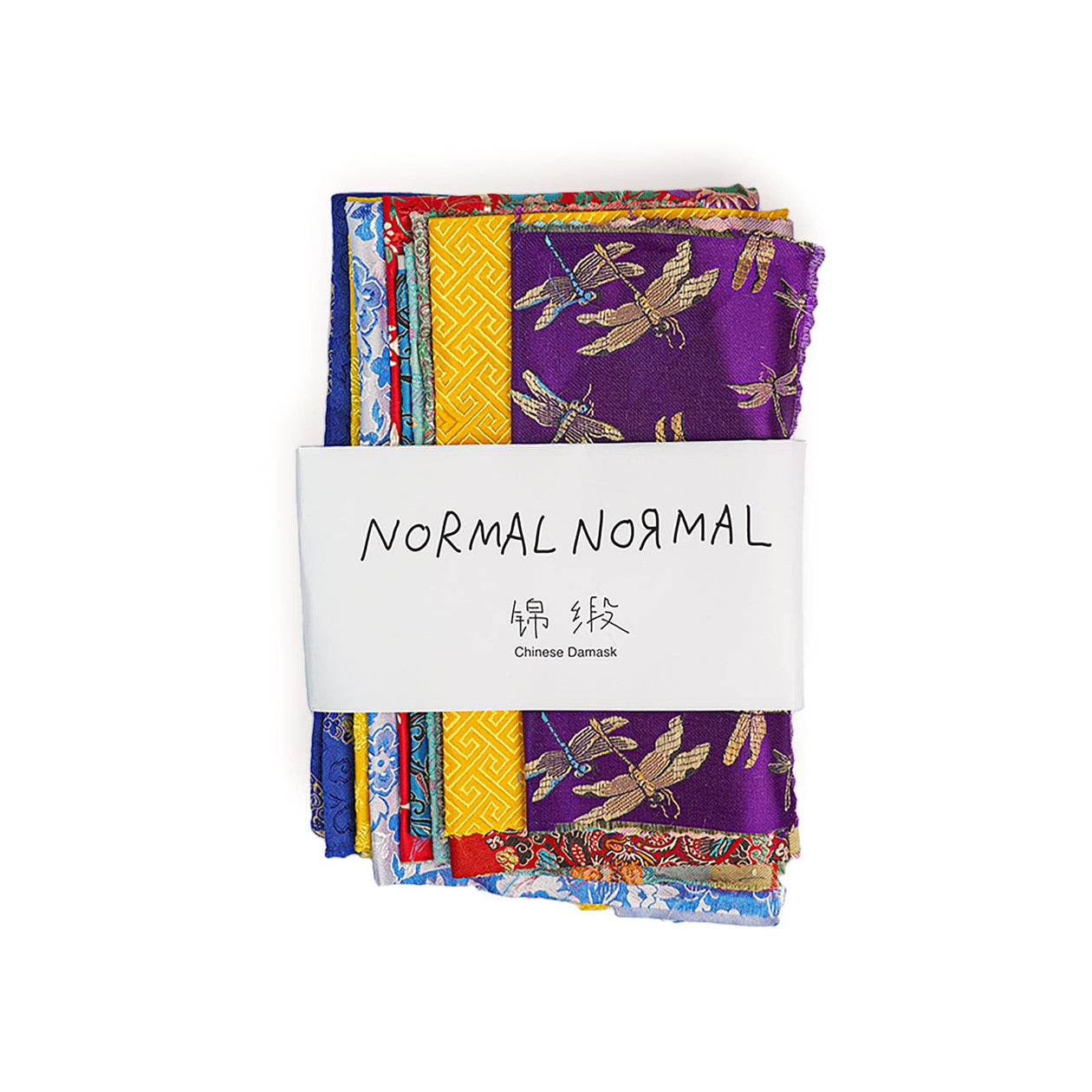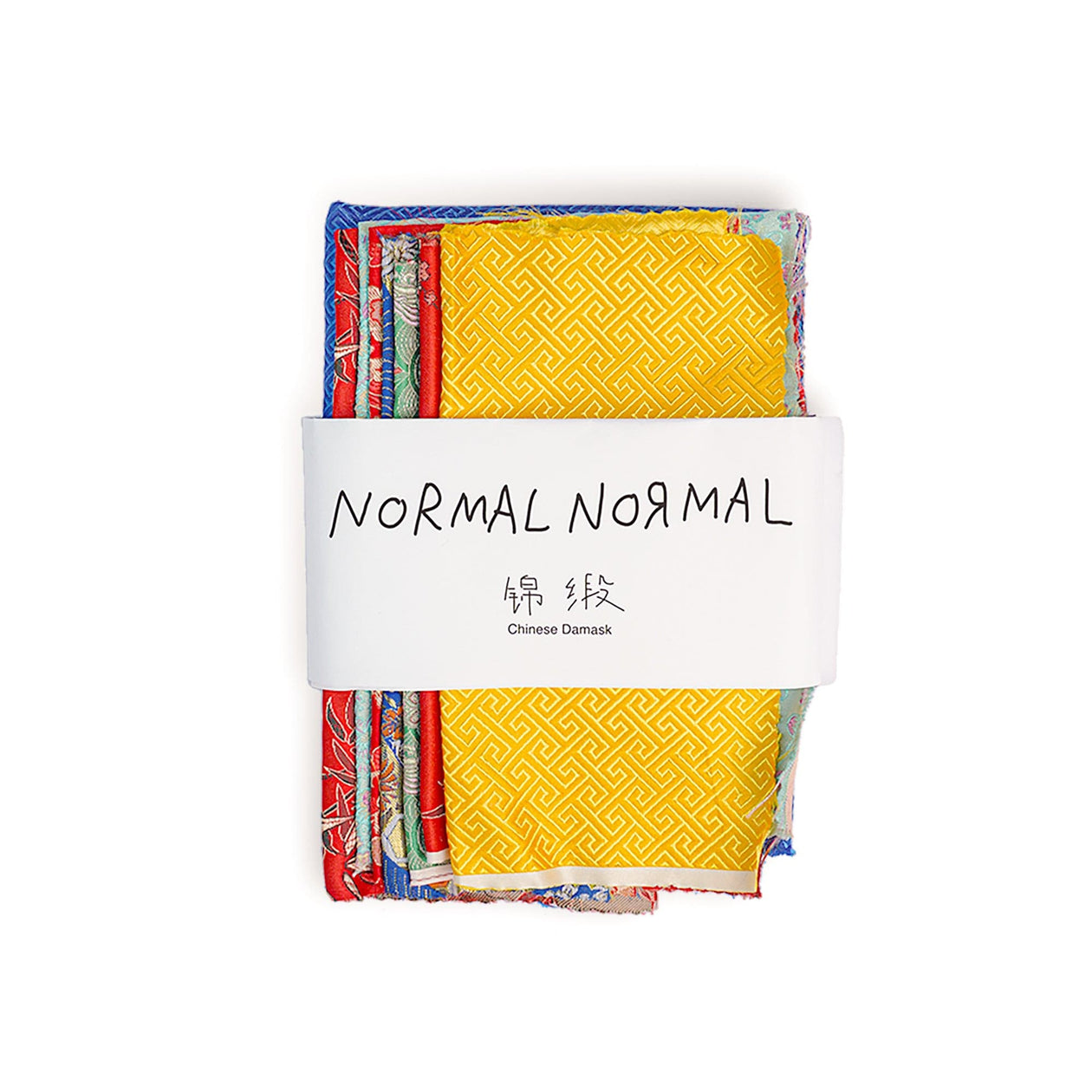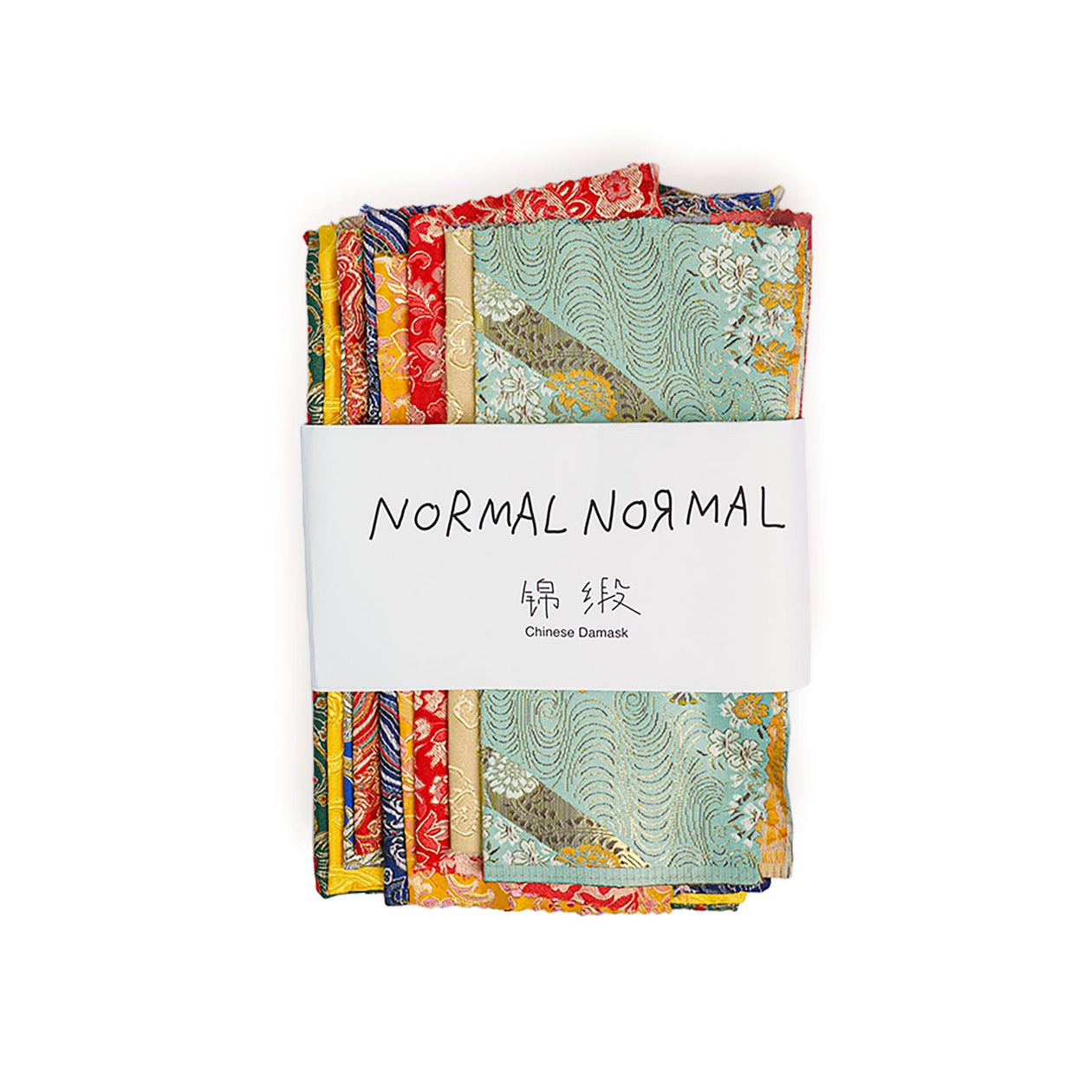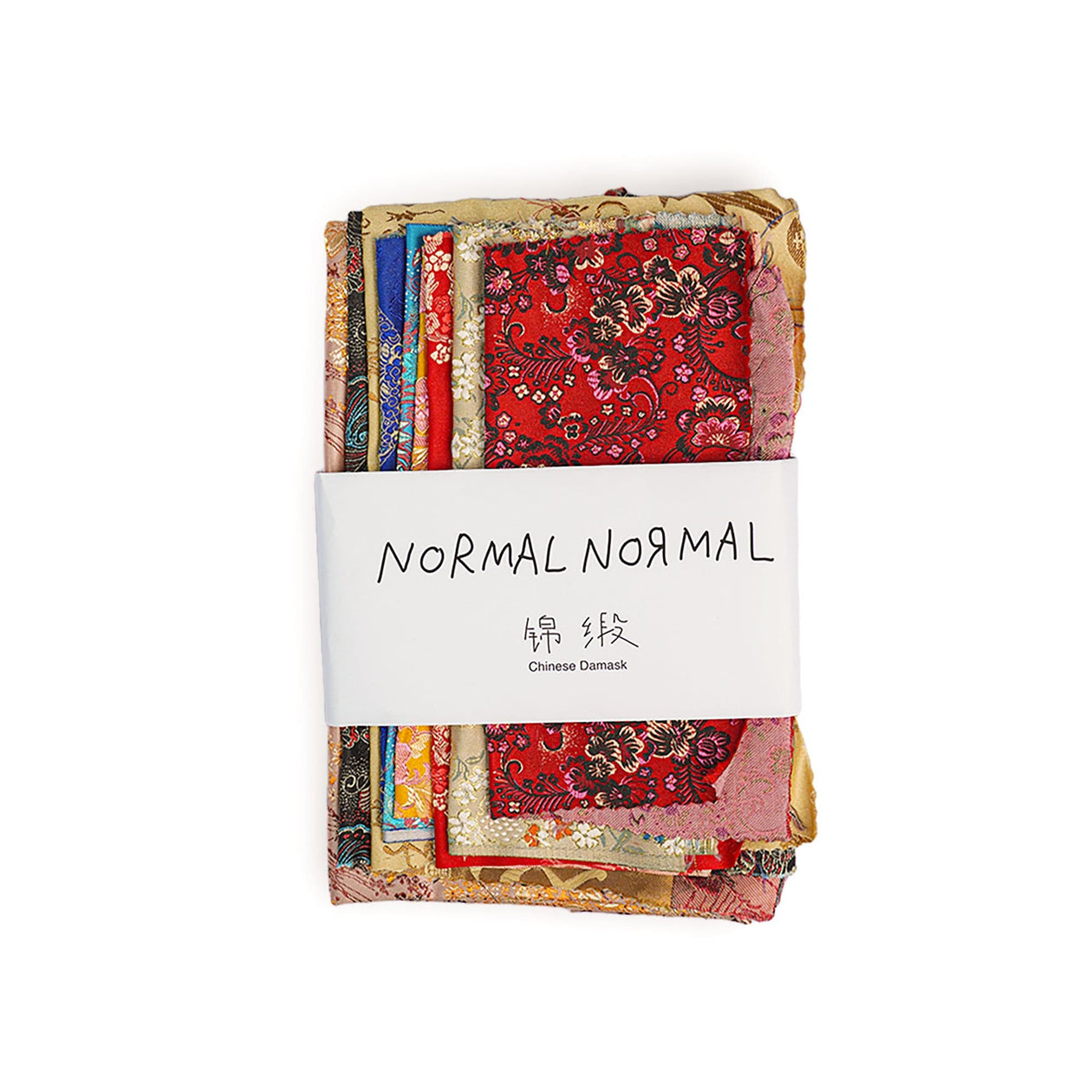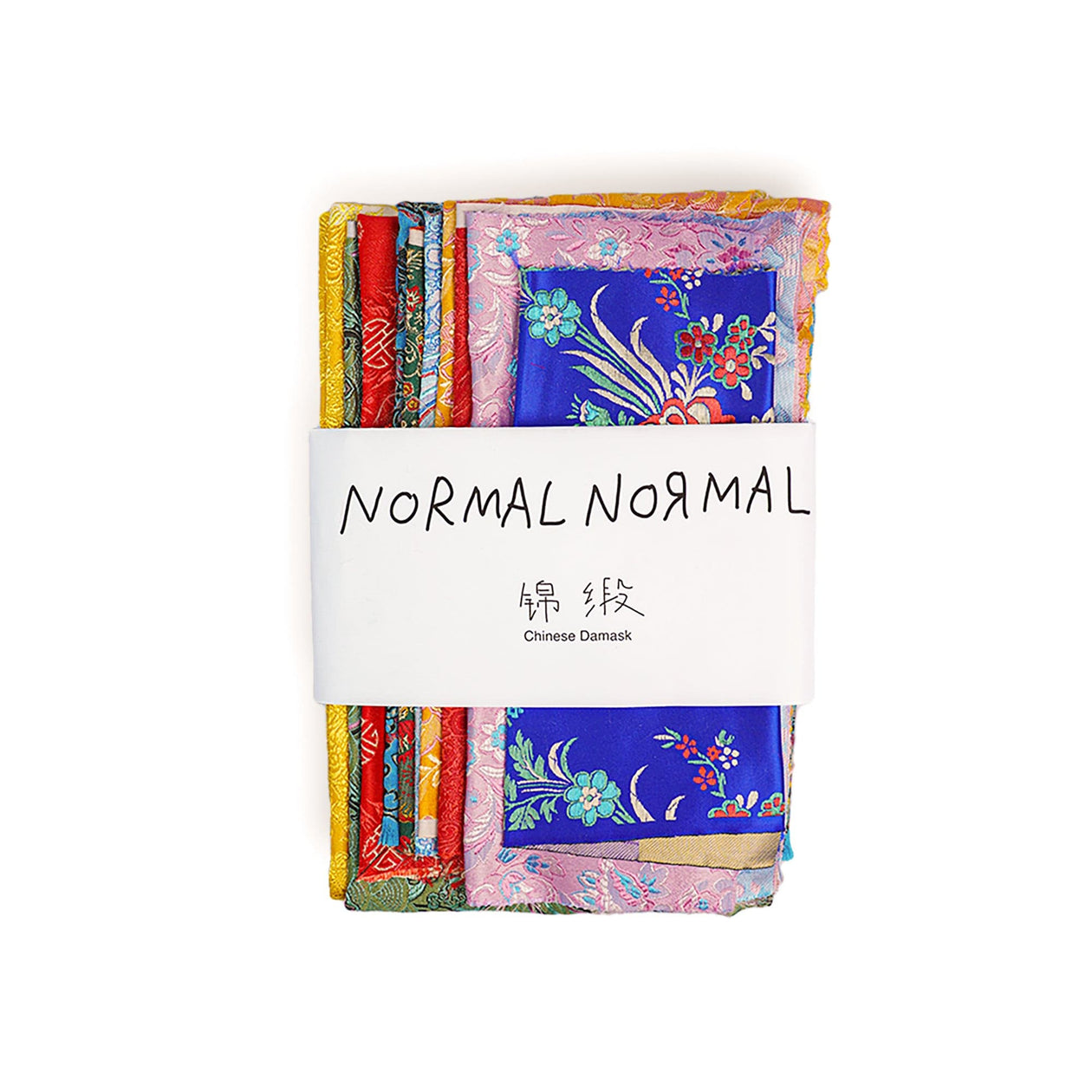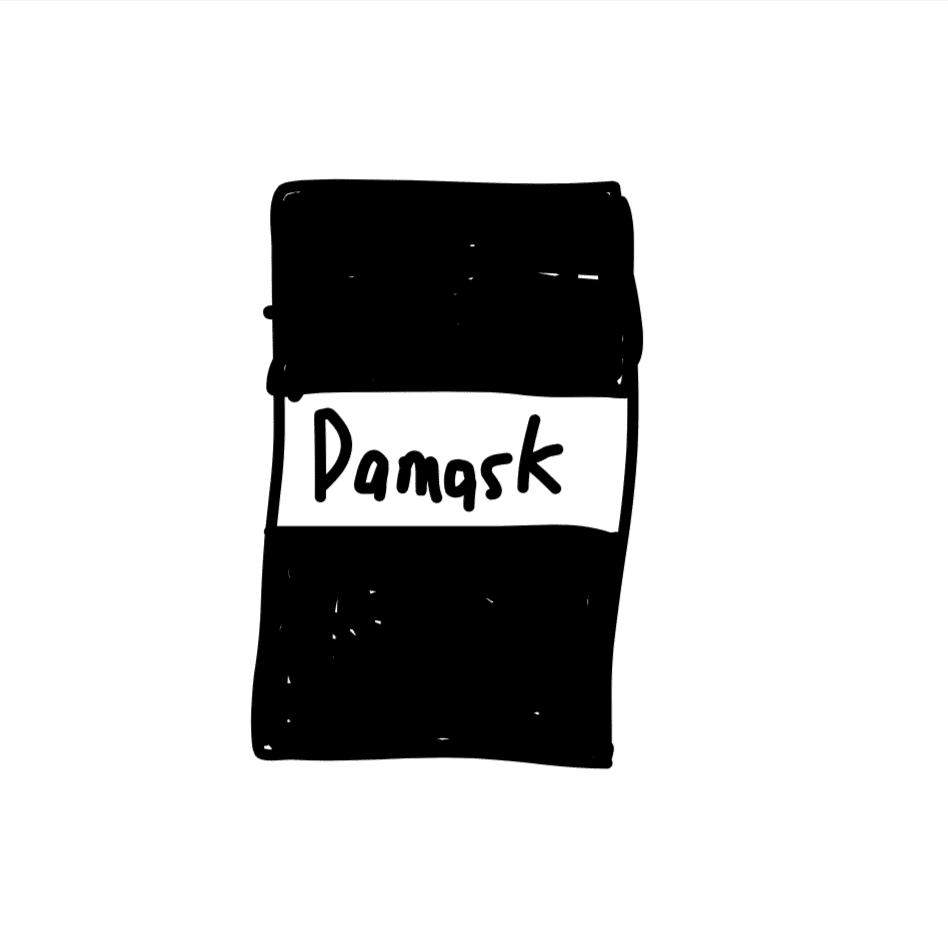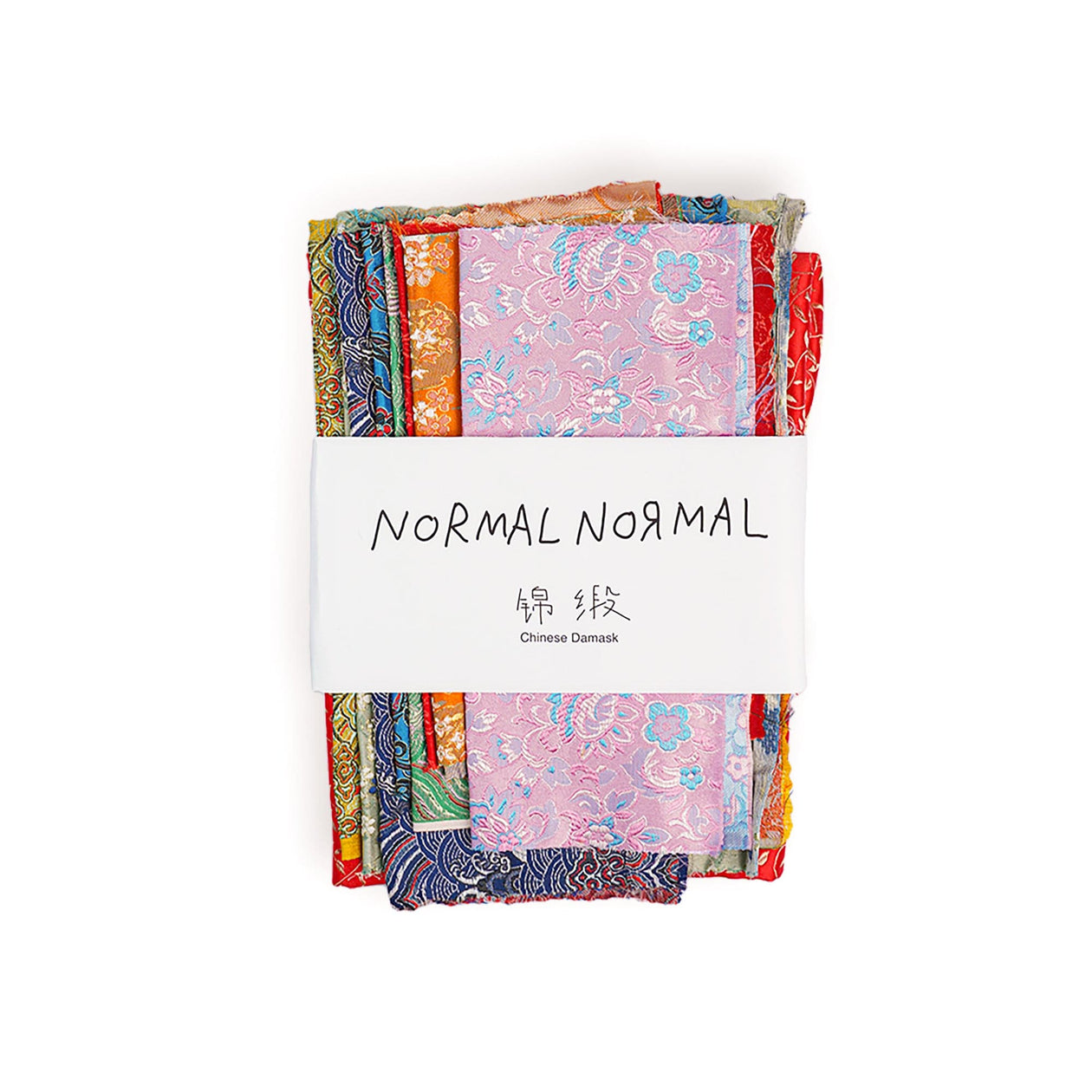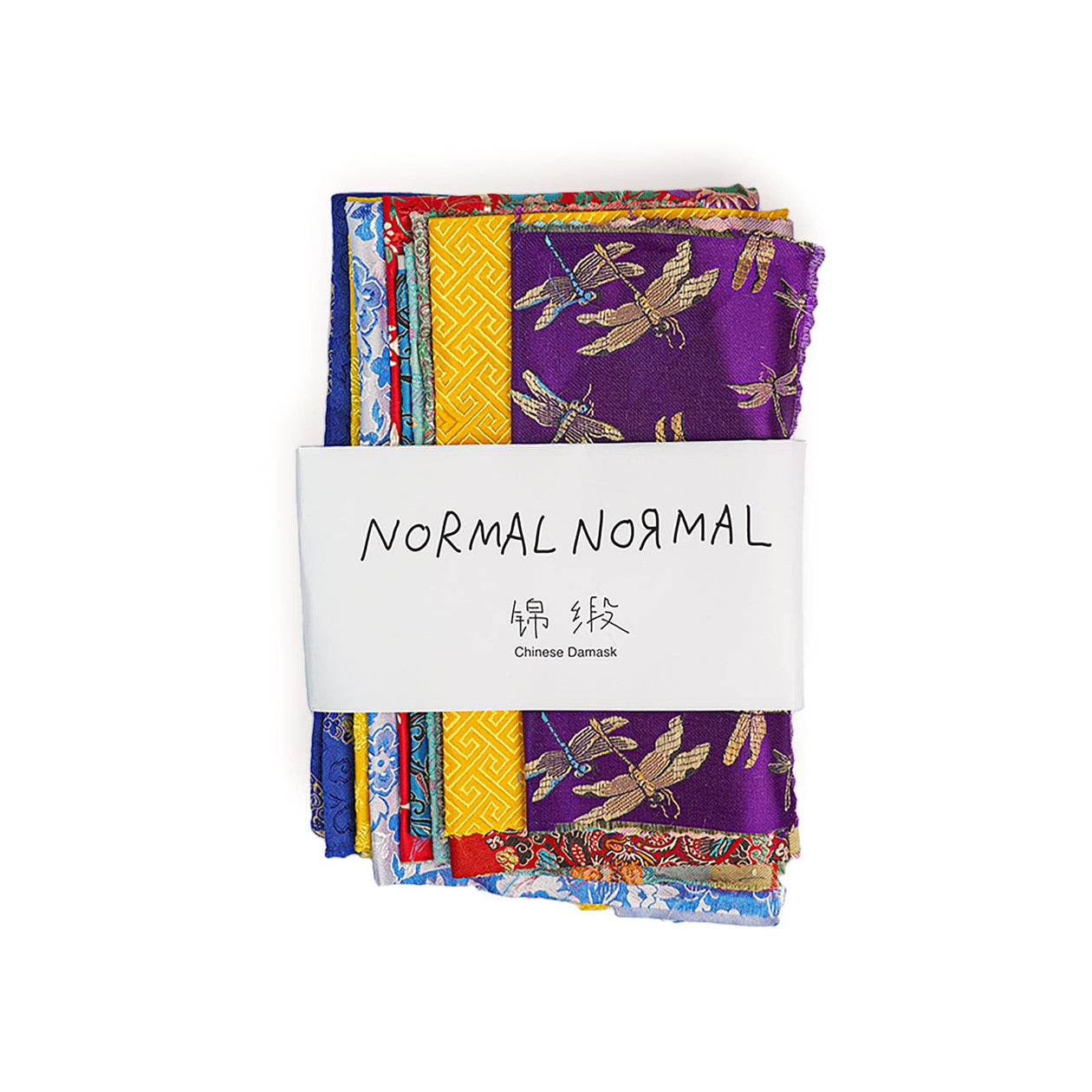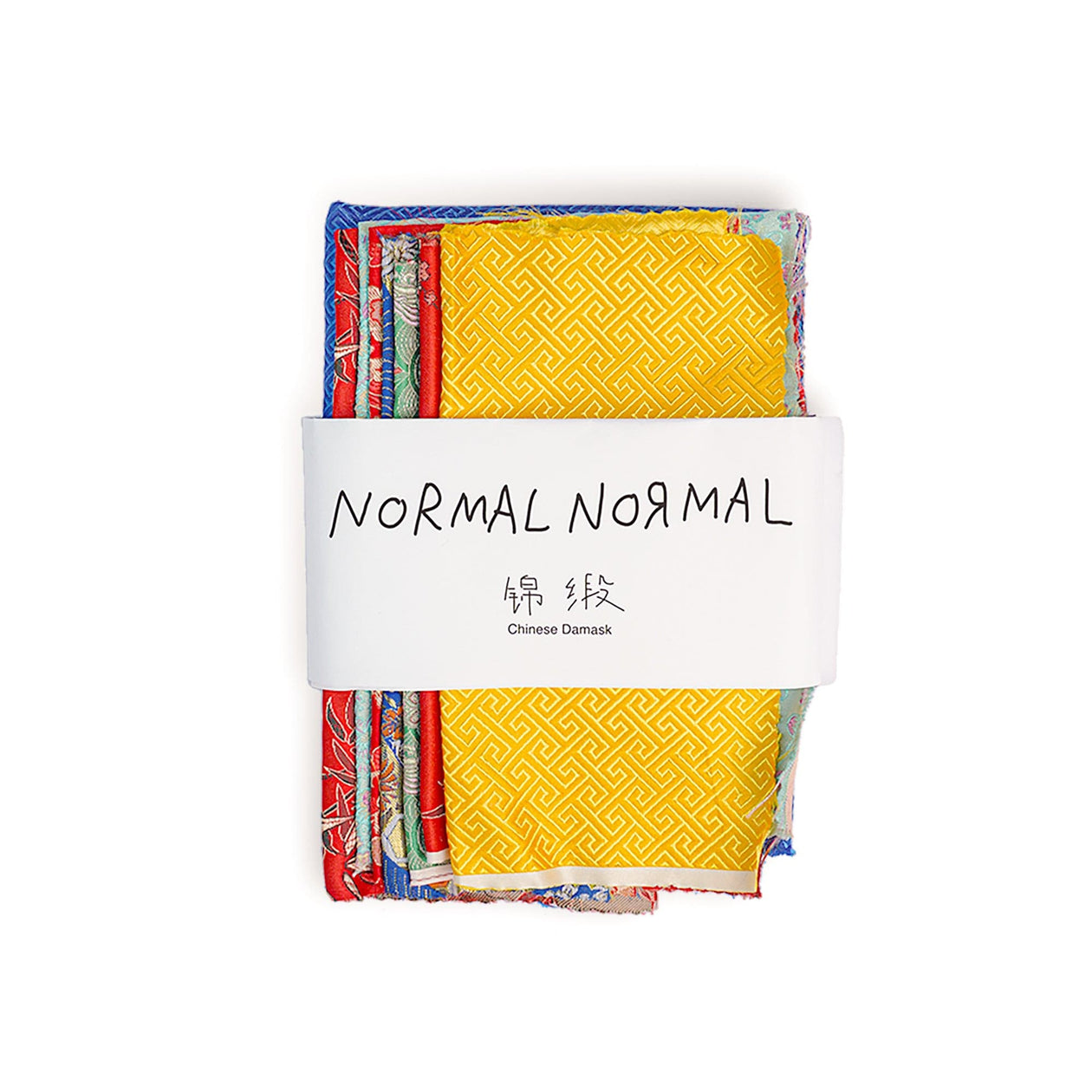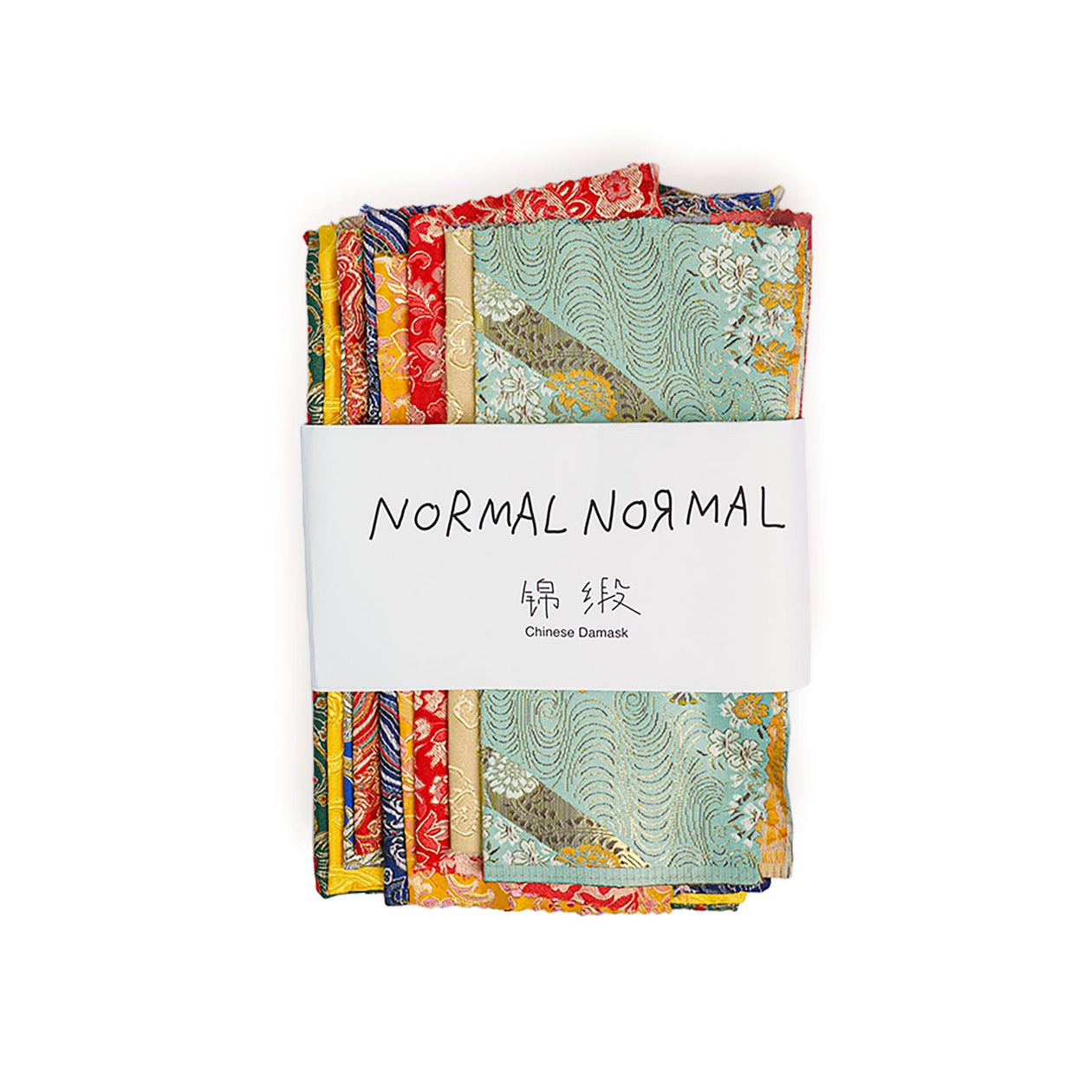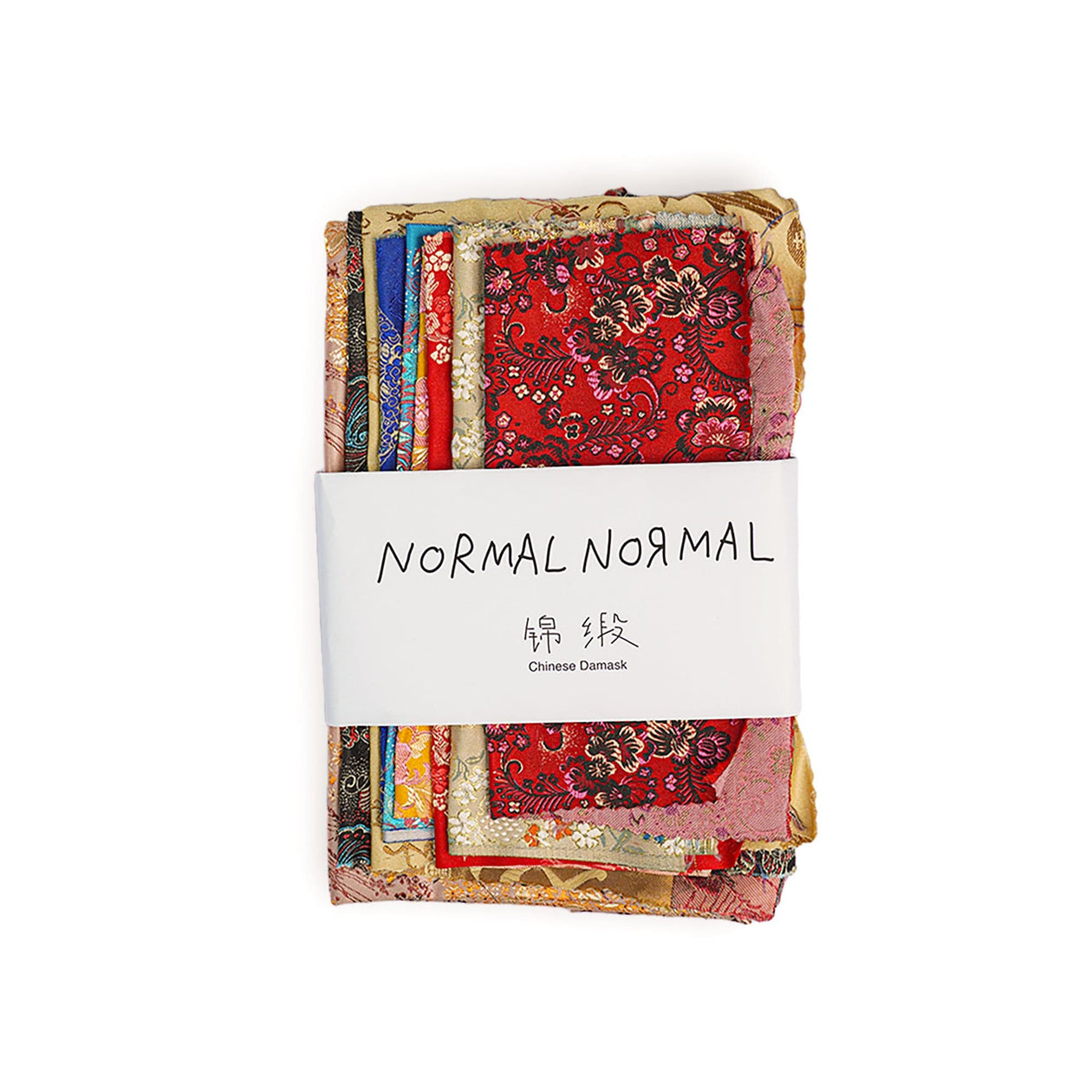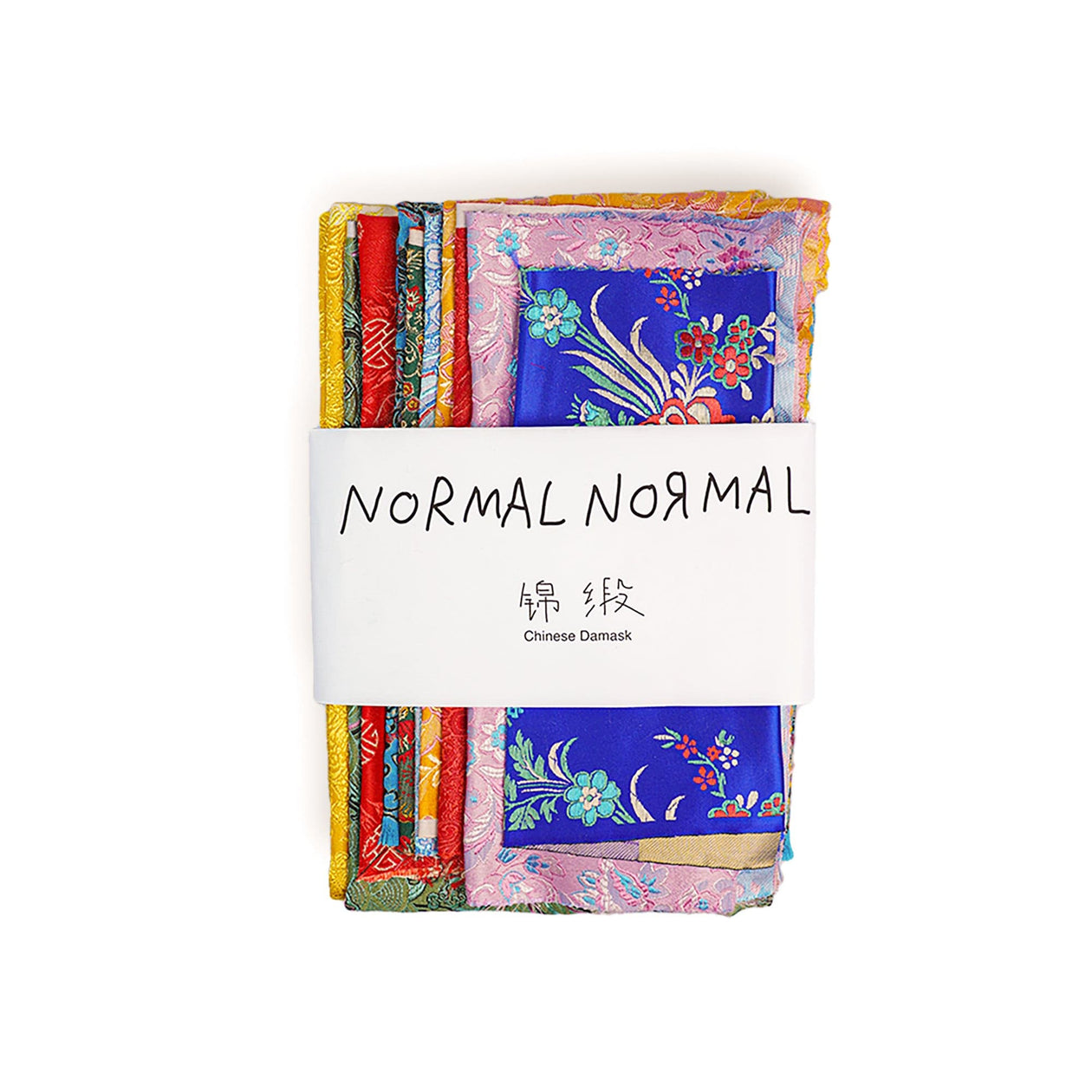 Chinese Damask Sample Set
€16,72
Save 19% for non EU customers
Free Germany Shipping above 50€ / Free EU Shipping above 250€
Chinese Damask ( 織锦 ) is a kind of warp and weft alternating weave, their woven pattern is reversible, with the opposite side presenting itself like a film negative. This weaving technique, which originated in China, spread to Europe through India, Persia and Syria on the Silk Road.

Traditional Chinese damask was popular with the ancient aristocracy because of its gorgeous and delicate patterns. Chinese damask is often embroidered with plum blossoms, orchids, bamboo, chrysanthemums, phoenixes, peacocks, tigers and other auspicious motifs. There are many traditional brocades produced in Shanghai, Suzhou and Hangzhou, but Hangzhou is the most famous for its damasks.

NormalNormal's Chinese damask sample sets are all waste fabrics from factories. They can be used as fabric samples or to make small pieces of fabric products.
Materials
Rayon 100%
Size

at least 9 pieces of different fabrics in every set




6 pieces of 30*30cm
2 pieces of 50*50cm
1~2 pieces of 50*70cm

Area

Zhejiang, China
You might also be interested in